3 reasons Brian Burns deserves your Pro Bowl vote
Brian Burns deserves your Pro Bowl vote. Here's why.
Brian Burns has been a real bright spark for the Carolina Panthers this season. The defensive end has clearly developed his exceptional athletic traits during the offseason and this has really come across on the field.
Burns came into the league as a pass-rushing specialist, which brought around 7.5 sacks as a rookie playing behind some established veterans who are no longer with the organization. The 2019 first-round pick is now as close to a complete edge player as you're likely to find and the sky is the limit if he continues to make strides in the coming years.
His high standard of production through the first ten games has seen Burns make it onto the Pro Bowl ballot. This is a just reward for their contribution he's made to a defensive front that has struggled to generate significant pressure collectively throughout the campaign.
However, you can't put the blame on Burns, who is causing substantial problems to any offensive lineman he's come up against so far. Once the Panthers bring in some more quality reinforcements to assist in this crucial area of the field, it should allow the former Florida State standout to get some additional space to do damage.
Burns is thoroughly deserving of a Pro Bowl vote this year. Here are three reasons why.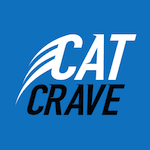 Reason No. 1
Brian Burns is almost doing it alone
As stated previously, Burns isn't getting a great deal of help from those around him. The Panthers are finding life difficult getting opposing quarterbacks off their spot and it's something that is starting to take its toll on a secondary that does have its fair share of concerns.
If the pressure isn't coming from Burns, then it generally doesn't come at all. He has done an exceptional job under the circumstances and this alone is a good reason why he should be voted to the Pro Bowl – which will be held by way of the Madden video game this year due to COVID-19.