5 Panthers players who need to step up vs. the Lions in Week 11
Matchup

4-5

3-7
Which Carolina Panthers players need to step up vs. the Lions?
There is so much unknown surrounding the Carolina Panthers ahead of their Week 11 game against the Detroit Lions at Bank of America Stadium. Head coach Matt Rhule is dealing with some significant injuries to key personnel that includes quarterback Teddy Bridgewater and running back Christian McCaffrey, with the likes of cornerback Donte Jackson and interior lineman John Miller also set to miss out.
This isn't exactly the most welcome news in the world. The Carolina Panthers are in the midst of a five-game losing run that might easily be seven going into their bye week if they cannot pick up a positive result in this one, with the red-hot Minnesota Vikings awaiting them next Sunday.
How some less influential members of the roster perform with more responsibility on their shoulders is going to be crucial. The Panthers will be relying heavily on rotational players to get the job done in addition to those senior figures who are having better fortune staying off the treatment table.
Let's take a look at five Panthers players who need to step up if they want to end a concerning run of form against the Lions.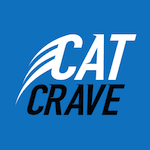 Players 1 and 2
Will Grier/P.J Walker – Carolina Panthers QBs
It remains to be seen who is going to be under center for the Panthers. But Will Grier or P.J. Walker need to make their presence felt depending on who gets the nod if Teddy Bridgewater misses out as expected.
Both quarterbacks come with completely different traits, so it remains to be seen which one Rhule declares the starter in Bridgewater's absence. How either performs against a suspect Detroit defense is going to go a long way to determining not only this particular contest but their overall future with the organization.