Carolina Panthers Super Bowl 50 team: Where are they now?
A look at where the players that represented the Carolina Panthers in Super Bowl 50 are now.
It's been four years and 11 months since the Carolina Panthers were defeated by the Denver Broncos 24-10 at Levi's Stadium in Santa Clara, California. At times, it feels like a lifetime ago that they were in the playoffs, let alone their last appearance in the Super Bowl.
The front office and coaching staff have undergone a complete facelift since February 2016. Carolina Panthers' Jerry Richardson sold the team to Pittsburgh Steelers minority owner David Tepper in 2018, which resulted from the fallout from the 2017 Sports Illustrated report that disgraced the team founder and owner at the time.
This report stated that at least four former Panthers' employees have received "significant" monetary settlements due to inappropriate workplace comments and conduct by Richardson, including sexually suggestive language and behavior, and on at least one occasion directing a racial slur at an African-American scout employed by the team.
Danny Morrison resigned from his position as team president and general manager Dave Gettleman was let go in 2017, with the latter going on to become the GM of the New York Giants.
Head coach Ron Rivera was fired with four games left during the 2019 season. The well-respected figure was 79–67–1 with four playoff appearances during nine years with the team, with both stats ranking first all-time in team history.
Defensive coordinator Sean McDermott was hired as the head coach of the Buffalo Bills in 2017 and has been responsible for a huge turnaround in their fortunes. They secured the AFC East division title in 2020 and the team's first playoff victory since the Panthers expansion season in 1995.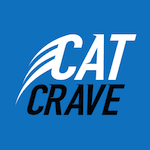 Of the 53 men active for Super Bowl 50, only four remain on the current Panthers' roster, 15 players are currently on another NFL roster, and 34 are no longer active in the league.
Let's take a look at where players are that contributed to the magical run that was the 2015 season.