3 moves that would turn Carolina Panthers into playoff contenders
What moves could the Carolina Panthers make in the coming weeks to make them possible playoff contenders in 2021?
On the face of things, it looks as if the Carolina Panthers may need another year or two before they are ready to mount anything like a Super Bowl challenge. This was a big rebuilding project that only began last year when Matt Rhule signed a bumper deal as head coach, but the NFL has little room for patience when it comes to an organization not showing the necessary signs of progression.
Owner David Tepper has invested a lot in making the moves to get his men in key positions of power. Now that this has been accomplished after a couple of years languishing in mediocrity, it won't be long before the billionaire wants to see a little more in terms of positive results on the field.
The Panthers were competitive against some top teams in 2020, which was encouraging despite failing to get over the line more often than not. There is plenty of young, exciting talent on both sides of the ball to build a contender. But just how much longer that's going to take is unclear at this juncture.
With this in mind, let's take a look at three moves Carolina could make in the not-too-distant future that would see them enter the postseason discussion after their bombshell decision to trade for Sam Darnold.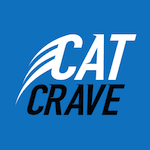 Move No. 1
Carolina Panthers need a franchise LT
There is a glaring need for the Carolina Panthers to find themselves a franchise left tackle at the earliest possible opportunity. This is arguably the second most important position on offense behind the quarterback and if the team is forced to go with Cam Erving as their blindside protector in 2021, it's going to be a struggle.
Fortunately for Carolina, they might be in a position to get one of the top college prospects entering the league this year if the decision-makers opt to stay at No. 8. There is a slim chance Oregon's stud Penei Sewell will make it down to the Panthers if teams look in different directions, with Northwestern's Rashawn Slater another potential addition with considerable upside.
There could be some value to be had in the free-agent market with experienced individuals such as Eric Fisher and Alejandro Villanueva still available. It doesn't matter which avenue Carolina goes down, just as long as something better arrives before competitive action begins.