Carolina Panthers are wise to keep Curtis Samuel in 2020
The Carolina Panthers are stacked at wide receiver as it's great to see they reportedly plan to keep Curtis Samuel around as they prepare for the upcoming season.
So far this offseason, the Carolina Panthers have been relatively quiet until they decided to heat things up at wide receiver just about a week ago. They recently came to terms to bring free agent wide receiver Robby Anderson into the mix which gives them a speedy threat even though they probably overpaid. At any rate, things are looking good for their wide receiver corps, but what about Curtis Samuel?
Samuel is coming off a pretty good season that shows he's easily a wide receiver on the rise. In 2019, Samuel totaled 627 receiving yards, 54 receptions, and six touchdowns. It's the best season he's ever put up in his three-year career with the Panthers as he earned a plethora of playing time and proved his worth.
At this point in time, the Panthers are looking good at wide receiver. It will have Anderson, Samuel, Pharoh Cooper, Seth Roberts, DeAndrew White, and even Keith Kirkwood all ready to contribute in 2020. With Samuel on the radar last season, many have speculated that he could be traded at some point in order to bring in help at other areas of need or even future draft picks.
Carolina Panthers are smart to keep Curtis Samuel
It's no secret that the Panthers are trying to rebuild for the future and even though they have a decent wide receiver corps as it is, it's important to keep Samuel around for the future. In an article written by Joe Person of The Athletic (paid subscription required to read), he reported that the Panthers are not shopping Samuel around and they have no intention of trading him.
In the grand scheme of things, it's best they keep Samuel and the current lineup of wide receivers they have for the sheer fact that for the first time in nine years, they'll be a new quarterback under center.
Gone is Cam Newton as the Panthers are putting their hopes in that Teddy Bridgewater is the guy to have them in a better position to win more football games this upcoming season.
Since Bridgewater is the new guy in town, it's important to give him a good supporting cast to thrive, especially at wide receiver. Samuel is undoubtedly a player that will only get better over time as he has his prime football years ahead of him.
It's great to see that as per Person's report, the Panthers are wise to keep Samuel around as he could very well develop into a true No. 1 receiving threat down the road. There is an argument that the Panthers still need some serious help on their defensive line and that's an area they can address in the 2020 NFL Draft with their No. 7 overall pick. There really isn't a need for them to trade Samuel away since they need him to have a successful rebuild.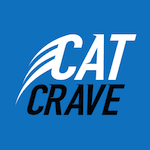 For now, Samuel could very well develop into an impact player for many years to come as it's important to keep him. His potential is through the roof and for all we know, Samuel can be their next star in the making if everything falls into place from here on out.