Panthers Schedule: 3 toughest road games in 2020
The Carolina Panthers schedule is officially released on Thursday, but which games will be the toughest for the franchise in 2020?
There might be plenty of uncertainty surrounding life at the moment due to the coronavirus pandemic. But there is a glimmer of hope in the form of the Carolina Panthers schedule, which is set to be released on Thursday.
This is normally an exciting time of year for NFL fans across the country. The Panthers schedule will be met with some enthusiasm from their loyal fanbase. But also with some trepidation on what is to come during the first year of their rebuild.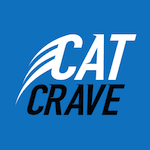 It has been an offseason of significant change in Carolina as the decision-makers look to mold a hungry and youthful roster capable of great things in the future. Many seasoned veterans such as Gerald McCoy, Cam Newton, and Greg Olsen are no longer with the franchise. Linebacker Luke Kuechly also leaves a significant void after he announced his shock retirement.
Many experts predict the Panthers to struggle next season. This is down not only to the strength of their schedule. But also the overall quality within the NFC South following a series of high profile additions in free agency.
How the Panthers schedule is formed might give them a chance of beating their projected over-under target of 5.5. This will be a tough ask with such a young roster. But as long as the team shows potential for improvement, that is all any Carolina die-hard can hope for.
Here are the three toughest games set on the schedule from a Panthers' perspective in 2020.