Panthers schedule: 3 winnable games in 2020
The long-awaited release of the Carolina Panthers schedule is just hours away, but what games can be classed as the most winnable for the franchise?
The Carolina Panthers schedule looks especially daunting in 2020. This has been heightened by the current rebuild entering its first year under new head coach Matt Rhule.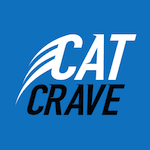 While this could lead to another losing season for the franchise. What is going to be more important is blending a new-look roster together in the hope of achieving some success in the coming years.
Rebuilds are never easy and having so many new faces and promising rookies in starting spots is always going to come with its fair share of complications. However, the Panthers schedule does have some winnable games that can hopefully build some momentum in the short-term.
With the official schedule released later today (Thursday 7 May), the NFL is still proceeding as planned despite ongoing concerns surrounding the coronavirus pandemic. This could change in the near future during an ever-evolving situation and the league most only resume normal activities when it is safe enough to do so.
The Panthers schedule is one that is going to come with plenty of ups and downs. The team is not expected to be a serious contender, at least in the short-term. But Rhule has become adept at turning around struggling teams at the college level and hopefully, his methods are something that can make a transition to the pros.
Progress is critical for the Panthers in 2020. But having a lowly record is not going to do anything for the team's confidence and the fanbases' hopes of turning things around at the earliest possible opportunity.
Here are three winnable games on the Panthers schedule next season.