Panthers schedule: Top 5 all-time toughest Carolina fixture lists
In its short history, the Panthers schedule has faced some pretty daunting propositions, but which ones have been the toughest?
Every year, as the NFL schedule makers release a new slate of games, fans and pundits begin to debate who will face the toughest schedule and who will have the easiest path to the playoffs. However, with the Carolina Panthers in a likely rebuild, it may be a little hard to get excited about next season.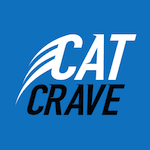 Several experts rate the Panthers schedule in 2020 right in the middle of the pack. While any fixtures would likely be challenging for the team this year, it should make for an interesting slate of games. Outside of the football side of things, this season will likely be an anomaly. It could be shortened, delayed, or played in front of empty stands due to social distancing measures surrounding the coronavirus pandemic.
All schedule ratings at this point are guesses based on last season, free agency, the draft and other details. The only way to truly gauge this strength is by looking back at the end of the campaign.
So let's breakdown the five hardest Panthers schedule releases in their 25 years and see how the team handled each of those challenges. Each of these ratings is based on Pro Football Reference's Strength of Schedule metric and where Carolina placed among the field in that given year.