Panthers draft: Can Stantley Thomas-Oliver make an impact in 2020?
The Carolina Panthers draft team spent their last selection in 2020 on cornerback Stantley Thomas-Oliver III, but can he make an impact in 2020?
Stantley Thomas-Oliver III has a story that it is hard not to get behind. The wide receiver turned cornerback for his final two seasons in college and saw the Carolina Panthers draft team take him with their seventh-round selection.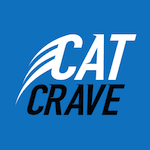 While it is too much to expect the prospect from making an instant contribution in 2020. The Panthers draft team sees real potential in Thomas-Oliver with more experience operating at the position.
The former Florida International standout recorded 18 pass deflections during his final two years in college. He adjusted to the position well and with a little more refinement there is no telling what he can go on to achieve in the future.
Instead of sulking about the thought of moving positions due to lack of production, Thomas-Oliver embraced the challenge and this sort of determination would have undoubtedly impressed the Panthers' draft team.
It also received a glowing recommendation from FIU head coach Butch Davis, who was evidently thrilled with the way the player made the move a successful one.
"Almost instantly, within two or three days, he was smothering receivers. He was covering them extraordinarily well. I wish that I would've done it midway through the 2017 season instead of waiting until the season was almost over.

"Stantley would pick out the best guy on the team and he was always trying to go against the best receiver — whether it was one-on-ones, competitive situations like that, blitz drills. Even when he didn't really know what he was doing, he still wanted to go against the best players."
The player has landed on a good spot with the Panthers, who are devoid of any real depth at the position. The franchise lost No. 1 option James Bradberry to the New York Giants in free agency and are set to go with Donte Jackson, Corn Elder, and fourth-rounder Troy Pride Jr. as their starting options next season.