4 Panthers who may not be with the team next season
The Carolina Panthers face some tricky decisions in 2021, but which members of the roster could be in their last season with the franchise.
This is expected to be a pivotal season for some members of the Carolina Panthers roster. The organization has undergone significant changes during free agency and the NFL Draft. And it is anticipated that plenty more bold moves will be made in 2021.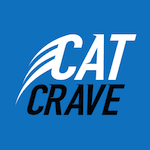 New head coach Matt Rhule has a good reputation for building up struggling programs in college. But it remains to be seen whether this can successfully translate into a professional environment. A lot will depend on how the team performs next season, which will scope just how long their current rebuild is actually going to take.
While some players on the roster have their future with the Carolina Panthers secure. Others could be on the chopping block if they do not perform to expectations. The organization is set to have more salary-cap space to work with in 2021, which could lead to them becoming more prominent players in free agency.
It is undoubtedly going to be a period of transition and this has not been boosted with the potential delay of training camp. Or at the very least a completely different method of interacting due to social distancing measures surrounding the coronavirus pandemic.
Regardless of what happens for the remainder of the offseason. One suspects some Panthers are playing for their jobs in 2020. Here are four players who could be heading into the final season with the franchise.