What is the Carolina Panthers' ceiling in 2020?
Much has been made of how the Carolina Panthers will get on in 2020, but what is the team's ceiling in terms of their record next season?
It is almost time to get down to business for the Carolina Panthers after a turbulent offseason. They plan to open Bank of America Stadium in early June as the NFL tries to go back to some semblance of normality amid the coronavirus pandemic.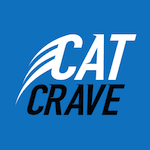 Training regimes will look far different when the Carolina Panthers finally get back into it. And there is still the question of whether the league will start on time if fears surrounding Covid-19 to not deteriorate.
How this new-look roster in Carolina adapts is going to tell us a lot about what we can expect next term. There are always going to be complications record-wise with any rebuild initially. And the current climate has the potential to make things even more difficult down the road.
Little is expected of the Panthers in terms of mounting any sort of serious challenge in 2020. They are up against it from a salary-cap perspective and will be working with plenty of fresh faces that must become a cohesive unit in a short space of time.
New head coach Matt Rhule isn't expected to work miracles right away. This is further highlighted by their current consensus over-under of 5.5 wins for the campaign. However, the foundations have been laid in no uncertain terms and it will be up to the coaching staff to get the most out of the tools they have assembled.
Many experts predict them to emerge from the season with a disappointing record. Some even suggest the Panthers could be in the hunt for the No. 1 overall pick in 2021 and a shot at Clemson quarterback Trevor Lawrence.
When one looks at the Panthers roster, there is plenty to like. But whether this can result in an encouraging campaign is another matter entirely.