3 former Panthers who could come out of retirement and play
The Carolina Panthers are devoid of any real veteran leadership after a busy 2020 offseason, but which former players could come out of retirement and contribute?
It has been a monumental offseason so far for the Carolina Panthers. They have shipped out plenty of famous faces and replaced them with younger options in the hope of turning the team into a contender once again.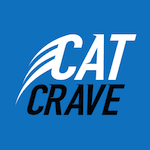 Gutting a roster and starting over as the Carolina Panthers have done this spring does not tend to result in any immediate progress. Influential locker room leaders have left the franchise and it will be up to others to step in and fill the void.
This got us thinking about recent Carolina Panthers that could come out of retirement and help the organization. Plenty of talented individuals have come and gone in recent seasons. And some still have the scope to make their presence felt in an NFL environment.
The actual likelihood of anything like this transpiring is unlikely. But it is always a hot topic for debate and there are more than a few names that warrant consideration if such an eventuality presented itself.
New head coach Matt Rhule has made a determined effort to go younger during his first few months in the job. He is to be commended for this even though the Panthers might not see any notable results until 2021 at the earliest.
With that being said, which former Panthers have the talent and scope to possibly come out of retirement and play?