Taking a closer look at the Panthers' preseason opponents
It promises to be an intriguing Carolina Panthers preseason schedule, but what can they expect from the opposition?
The Carolina Panthers preseason schedule will be a great way for their new-look roster to gel ahead of a big challenge awaiting them in 2020. This is the first year of their rebuild into a possible contender in the future and it is going to tell Matt Rhule a significant amount about what sort of players he currently has at his disposal.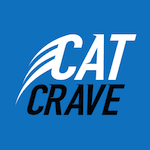 The Panthers preseason is an important time of year. But it promises to look a lot different this time around due to concerns surrounding the coronavirus pandemic. There is the possibility of no fans being allowed in stadiums by this point, which would be a surreal site within a gameday environment.
Just how well the Panthers preseason schedule is going to go remains to be seen. There will be little face-to-face time prior to taking the field. So it is essential those in and around the 53-man roster bubble make their chance count when given the opportunity.
It is also pivotal that the starting unit gets more time on the field than usual. Plenty of changes have been made on the Panthers roster during a frenzied offseason. And if they can become a cohesive unit early on, then the better their chances will be next season.
They will come up against teams who have mixed ambitions heading into 2020. This will ensure the Panthers' preseason schedule is going to be a good yardstick for the organization in terms of where they stack up against other NFL teams.
We took a more in-depth look at the four teams on the Panthers preseason schedule and what sort of challenge they will pose.