4 things that must change for the Panthers in 2020
What things must change for the Carolina Panthers' fortunes to improve in 2020?
Things will have to improve dramatically if the Carolina Panthers want to surprise people in 2020. They had a dismal campaign overall last time around that eventually saw Ron Rivera fired following a 5-11 record.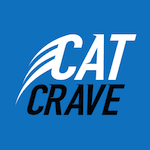 There is plenty of hope within the Carolina Panthers' organization that they can make big strides next season. This is despite a relative lack of time to prepare as normal and a completely revamped roster that has parted ways with all but a few veterans.
The pressure is most definitely off the Panthers next season. They find themselves in a highly competitive NFC South that has two legitimate Super Bowl contenders in the New Orleans Saints and Tampa Bay Buccaneers. The team is also going to come up against others that harbor postseason ambitions which have the potential to further complicate matters.
It won't be difficult for the Panthers to improve statistically on their 2019 efforts. They had the NFL's 31st ranked defense which played a massive contributing factor in another losing record.
Their offense also tailed off dramatically following a promising start. And who knows what their final win total would have looked like had it not been for the phenomenal production of All-Pro running back Christian McCaffrey.
Head coach Matt Rhule and his new staff team will have their work cut out trying to turn things around initially. But what are the things that need to change in order to improve the Panthers' fortunes?