Should Christian McCaffrey be higher on CBS Sports top-100 list?
Should Carolina Panthers running back Christian McCaffrey be higher than No. 5 on CBS Sports' top-100 players list?
There is little doubting the credentials of Carolina Panthers running back Christian McCaffrey. His three-year stint in the NFL so far has quickly elevated him to an All-Pro level and one of the league's most dynamic offensive players.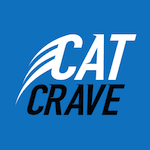 His importance to the Carolina Panthers organization was quickly recognized by the new regime, who gave McCaffrey a four-year, $64 million contract extension that included a $21 million signing bonus and $38 million guaranteed. This came after the former first-round pick out of Stanford became only the third player in NFL history to go over 1,000-yards rushing and receiving in the same season.
A recent article from Pete Prisco of CBS Sports listed his top-100 NFL players going into 2020. As expected, McCaffrey was high despite the writer's apparent reluctance to put a running back in the top echelons of the rankings.
McCaffrey came in at No. 5 on Prisco's list, behind Michael Thomas, Russell Wilson, Aaron Donald, and No. 1 selection Patrick Mahomes of the Super Bowl-winning Kansas City Chiefs.
"It's tough for me to put a back up this high, but his ability to catch the football better than all the others makes him a dual-threat player, going over 1,000 in both rushing and receiving yards."
While his statement will do nothing to dispel the myth surrounding the importance of running back in today's NFL. There is no disputing McCaffrey is deserving of a top-five ranking and an argument could even be made for the player to be even higher.
The Panthers would be far worse off without McCaffrey. And he is now officially the face of the franchise during what is an exciting and uncertain time for the organization in equal measure.
Should Carolina Panthers running back McCaffrey be higher on the list?
While a top-five ranking on a list such as this is high praise for Christian McCaffrey. One could make a case that the Carolina Panthers star should be even higher on the list.
Few would dispute Patrick Mahomes' place at No.1, nor Aaron Donald in the No. 2 spot. However, McCaffrey ranks right up there with the other two ahead of him and No. 3 on the ranking would not be out of the question.
For the back to be in MVP consideration last season despite the Panthers' obvious struggles was only further evidence about what McCaffrey brings to the table. He is a threat to score every time he touches the football and his presence in the Panthers' backfield is going to be crucial if they want to become a contender in the not-too-distant future.
Russell Wilson and Michael Thomas are exceptional players and deserving of their respective spots at four and three. But nobody would have batted an eyelid if McCaffrey was at No. 3 given his incredible ability to impact a game on any given down.
The Panthers are going to rely on him heavily once again next season, the first of their predicted rebuild. Attaining the same lofty numbers might be a bridge too far for McCaffrey. But it still remains a strong possibility with more consistent quarterback play following the arrival of Teddy Bridgewater.
McCaffrey was the only member of the Carolina Panthers roster on the top-100 list, which tells one all they need to know about the current state of the organization. The roster is littered with individuals who have plenty to prove and it remains to be seen whether they are up to the challenge.
The same cannot be said of McCaffrey, who is and will continue to be one of the more elite playmakers plying their trade in the NFL.