Carolina Panthers: Top 10 offensive players of all time
Who are the top-ten offensive player in the short history of the Carolina Panthers?
The Carolina Panthers have produced some incredibly talented offensive players over the relatively short existence of the franchise. While this might not have brought a Super Bowl to the franchise, it has consisted of some exciting moments that will live long in the memory.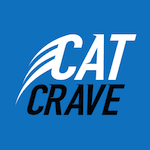 The franchise was established in 1995 along with the Jacksonville Jaguars to expand the NFL from 28 to 30 teams. Since then the Baltimore Ravens and the Houston Texans joined. And only one has managed to claim a Vince Lombardi Trophy.
Carolina has enjoyed a great deal of success in its relatively short lifespan in the NFL. The team has reached the postseason eight times including two trips to the Super Bowl. Unfortunately, neither trip ended with the Panthers hoisting the accolade despite having some formidable weapons at their disposal on both sides of the ball.
During these past 25 years, the Carolina Panthers have developed some of the league's best players, especially on offense. The Panthers have been fortunate enough to have plenty of All-Pro and Pro Bowl-caliber players over the years who have thrilled the team's passionate fanbase.
In this feature, we try to narrow down the top 10 Panthers offensive players of all time. All boast formidable skill sets and were a massive influence in the organization's rise to prominence.