Panthers' salary cap hell could be a thing of the past in 2021
How much salary cap space could the Carolina Panthers have in 2021?
The Carolina Panthers are up against it from a salary cap perspective in 2020. But this has the potential to be a distant memory this time next year.
Following their acquisition of free-agent cornerback Eli Apple on a one-year, $3 million deal last week. The Carolina Panthers now have just $255,000 to spend on their roster with only No. 7 overall selection Derrick Brown signed from their recent draft class.
Carolina's decision-makers will need to get creative in order to free up the funds needed for the remainder of the offseason. This could mean some more veterans will be moved on as the team focuses on getting younger with a view to possibly becoming a contender in the future.
Their fortunes in 2021 look far more promising financially than the current predicament. According to Jason Fitzgerald of Over the Cap, the Panthers are projected to have $47.32 million in salary-cap space in 2021.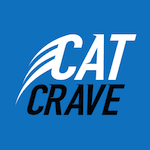 This number could be increased to a whopping $90.3 million if the Panthers make the necessary cuts to secure this sort of figure. Should they manage to get anywhere close to this sum, it has the potential to make the franchise prominent players in free agency.
While the 2020 campaign is going to come with its fair share of growing pains. Providing the team shows enough promise to make sure they become a viable destination for out-of-contract players next year it is going to stand them in enormously good stead.
How can the Carolina Panthers get $90 million in salary-cap space?
The Carolina Panthers did some fine work this offseason in removing overpaid veteran players who were passed their sell-by date. This is normally expected during the first stages of a rebuild. And it has seen the organization rack up a phenomenal dead cap figure of $48.1 million, according to Spotrac.
Things look much rosier in 2021. But it will be up to Carolina's decision-makers to make the sort of decisions that can get them close to the $90.3 million projected by Over the Cap.
Kawann Short could be heading into his final year in a Panthers' uniform if his contract is any indication. The formidable defensive tackle will count a whopping $20.83 million against the cap in 2021 and would represent a saving of around $9 million if he is moved on.
Veteran left tackle Russell Okung is another that could find himself on the chopping block. He is set to earn $13 million next season. But the Panthers are not on the hook for anything after that.
Another that could be shifted is center Matt Paradis at a saving of $13 million. The offensive lineman suffered some struggles in 2019 and he will need to bounce back in no uncertain terms to avoid his time with the organization being cut short.
There is plenty of football to be played between now and next spring. But there is just no telling what this sort of cap space is going to do to the Panthers' overall fortunes.
The money must be spent wisely by the powers-that-be. But there is significant potential that it could speed up the process of their rebuild as the franchise looks to put a contender together that matches their lofty ambitions off the field.
It might not look it right now. But the Panthers can look at their upcoming salary cap as a great source of encouragement for their future prospects.