Carolina Panthers: 4 big takeaways from Matt Rhule's virtual presser
What were the big takeaways from Carolina Panthers head coach Matt Rhule's latest virtual press conference?
Matt Rhule has had his work cut out during the first few months of his time at the helm. The franchise has officially begun their rebuild by completely gutting their roster. And the former Baylor man's task has not been aided by the lack of face-to-face time with his players in the current climate.
This has left the Carolina Panthers with a youthful, energetic roster that has the capability of surprising people of it all clicks into place. There isn't a tremendous amount of pressure on them to achieve anything right away. Which also has the potential to work in their favor.
Rhule is under no illusions as to the task awaiting the Panthers in 2020. They find themselves in the ultra-competitive NFC South. And their schedule also consists of plenty of other obstacles that could seem themselves in postseason consideration.
The Panthers invested a lot in Rhule to tempt him away from the college system. He is renowned for turning struggling programs around if given time. But Carolina will likely want to see some signs of improvement next season.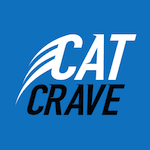 This will heighten expectations in 2021 regarding the group. And it will also show the front office that the franchise is heading in the right direction after becoming an afterthought during the final two seasons of Ron Rivera's reign as head coach.
Rhule had plenty to say during a recent virtual press conference. And we picked out four big takeaways from the subjects he spoke about.