Carolina Panthers No. 98: Can Marquis Haynes earn a bigger role?
Can defensive end Marquis Haynes become more involved with the Carolina Panthers in 2020?
The 2020 season could prove to be a pivotal one in the career of Marquis Haynes. The defensive end faces a real fight to make the rotation after the Carolina Panthers brought in a host of reinforcements to their front seven.
Much was expected of Haynes in a rotational role when the Carolina Panthers allocated a fourth-round selection on the player out of Mississippi back in 2018. While he has shown promise during his limited time on the field. It remains to be seen whether or not he can make a bigger impression during his third year.
Haynes saw the field for just 19 percent of the Panthers' defensive snaps in 2019. Pro Football Focus credited the player with two sacks and five tackles on his way to an encouraging 58.9 grading.
Any player that wants to see an increased role or a financial windfall coming out of college normally has to show out in year three. Haynes is no exception to this rule. But he will need to impress Carolina's new coaching staff with what limited time the roster has together before competitive action gets underway.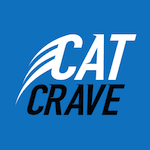 Can Marquis Haynes earn a more prominent role with the Carolina Panthers?
Realistically speaking, Marquis Haynes has his work cut out if he wants to make a starting spot his own. The Carolina Panthers have made some impressive moves to strengthen their struggling defense. And it remains to be seen where the player fits into these plans.
Second-year-pro Brian Burns and free-agent signing Stephen Weatherly are expected to be the day one starters on the edge. This will give them plenty of time to shine after the organization spent their No. 7 overall pick on defensive tackle Derrick Brown, who will line up alongside returning veteran Kawann Short on the interior.
The Panthers also spent their second-rounder this year on pass-rusher Yetur Gross-Matos, who can play defensive end or outside linebacker. Others like Christian Miller and Efe Obada also hold high hopes of making an impact in 2020. So there is plenty of competition for places.
This has the potential to be a good thing for the Panthers. An increased sense of urgency within the group will undoubtedly lead to improved performance. And Haynes will have to work hard to give himself the best possible chance of a slot within the rotation.
There is nothing to suggest he is not more than capable of this. Haynes possesses good explosiveness and he has done well when called upon. However, a more prominent role does seem unlikely for the player in 2020 as the franchise has invested a lot in other players also fighting for the same position.
Haynes will count a little over $863,000 against the Panthers' salary cap in 2020. And if he once again finds himself on the fringes going forward, his release next spring would come with a saving of around $900,000 for the organization.
The player will be hoping it doesn't come to this. It will, therefore, be imperative that Haynes stands out in camp and makes the most out of every opportunity if he sees the field.
The ball is very much in Haynes' court at the present time in terms of which way his career with the Panthers is going to go. But it might not be that way for much longer.