Why a shortened preseason is bad news for the Panthers
Why a shortened preseason could mean bad news for the Carolina Panthers.
The Carolina Panthers are facing the very real prospect of a shortened preseason calendar before competitive action gets underway. League officials are reportedly considering big changes to the offseason program as fears continue to linger regarding Covid-19.
Things have already been immensely difficult for the Carolina Panthers during their period of transition this offseason. New head coach Matt Rhule admitted that he has only met around 20 players from his 90-man roster. And although the virtual meetings were undoubtedly useful. They are no substitute for getting out on the field and familiarising themselves with each other.
According to Tom Pelissero of NFL Network, the league is now considering reducing the preseason calendar to two games instead of four. This has the potential to impact the Panthers more than most. And heightens the sense of urgency regarding making every snap count in training camp.
The NFL is well within its rights to do everything they can to make things as safe as possible in the current climate. This might be understandable from that sense. But it doesn't make life any easier for Carolina as they head into the first year of their rebuild.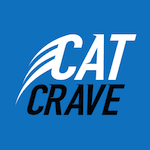 Why a shortened preseason is bad news for the Carolina Panthers
A lot of teams will be in the same boat when it comes to a potential shortening of the preseason. But the Carolina Panthers are working with a completely revamped roster and coaching staff who are already playing catch-up due to a lack of time together.
Things such as team chemistry are going to be a real concern for them. And having only two games to hone their skills before week one against the Las Vegas Raiders will not do much to improve this. There is also the chance that starters will sit out most of their final game to avoid injury.
Having so little time together before the season might take the Panthers a little while to settle in and become a cohesive unit. There is a chance that things click right away. But getting up to game speed takes time after so long away. And the organization won't have long during training camp to get members of the roster ready to perform.
This also spells bad news for those on the roster bubble who are looking to make the 53-man roster. Preseason is their only shot at earning a longer commitment from the franchise. And it might mean opportunities are at a premium.
For example, undrafted wide receiver Omar Bayless might only get a couple of targets thrown his way during a preseason game. His fortunes will ultimately come down to whether he can make a play or not.
Those looking to stake a claim will also get the chance to show off their skills during camp. But what they do on the field bares more significance and not having four games to fully showcase their potential is going to do their chances more harm than good.
It is going to be intriguing to see just how this group comes together in the face of unprecedented uncertainty. This is going to be a baptism of fire for all involved. And hopefully, it will see some come out of it with some signs of encouragement.