Assessing the impact of Matt Rhule's former college players in 2020
What sort of impact will the new recruits that have a previous relationship with head coach Matt Rhule have on the Carolina Panthers in 2020?
Matt Rhule has surrounded himself with familiar faces as he looks to get his time with the Carolina Panthers off to the best possible start. This might not come with immediate success. But the head coach has a strong record of transforming college programs and hopefully, he can transition this to the NFL.
The Carolina Panthers bet big on Rhule to turn them back into contenders. He was given considerable leeway alongside general manager Marty Hurney to rid the roster of virtually all veteran leadership this offseason. And this has left them with plenty of young talent with little experience.
There will always be stumbling blocks to overcome during the first year of a rebuild. The Panthers find themselves in a tough division and they must come out of the upcoming campaign with signs of encouragement in order to become an attractive destination for free agents in 2021.
Rhule has got himself something of a security blanket with players that he worked with extensively during his time at either Baylor or Temple. Some are expected to contribute more than others. But having them around should give those unfamiliar with his methods a broader perspective of what to expect during training camp.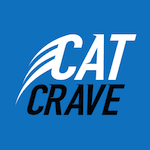 We took a look at each of Rhule's former college proteges and their expected impact with the Panthers.

Carolina Panthers with Matt Rhule ties: P.J. Walker (QB)
There is a lot to like about the sort of tools that quarterback PJ Walker brings to the table. And he arrives with the Carolina Panthers after a starring role in the XFL that saw him in MVP consideration before it was forced into an early shutdown.
It would be a huge shock if Walker wasn't allocated the primary backup role behind Teddy Bridgewater. And there is even the potential for the signal-caller to come in on special packages due to his impressive ability to run the ball.