Can Teddy Bridgewater emerge from Cam Newton's shadow?
Can new Carolina Panthers quarterback Teddy Bridgewater emerge from Cam Newton's shadow in 2020?
The pressure on Teddy Bridgewater coming into his first season with the Carolina Panthers is immense. And this comes through no real fault of his own.
Few would argue that Bridgewater deserves another chance to make another go of things in a starting spot. He has come back from the most serious of leg injuries to gradually make his way to a prominent role once again. And the Carolina Panthers placed a lot of faith in him with a three-year, $63 million deal that included a $15 million signing bonus and $33 million guaranteed.
This price tag alone is enough to put some pressure on. But this situation bears more significance when one considers that the Panthers made room for Bridgewater by parting ways with an iconic figure in Cam Newton.
The No. 1 pick out of Auburn in 2011 became the face of the franchise and the NFL for a brief period. And he will go down as one of the Panthers' greatest ever players. This situation wasn't made better by the timing of his release. And there are large sections of Carolina's fanbase that felt Newton deserved another shot after two frustrating seasons with injury.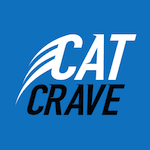 With a new regime coming in, they were bound to have different ideas. And the Panthers gutted their roster of veteran players in their hopes of becoming a contender once again.
Bridgewater was their biggest financial outlay during free agency. But following in Newton's footsteps will be a significant task that the player must overcome quickly.