Carolina Panthers No. 77: Austrian Robinson's space-eating potential
What sort of impact can Austrian Robinson's space-eating have on the Carolina Panthers?
We are now only 77 days away from the Carolina Panthers beginning their 2020 season. After an offseason of unprecedented changes, the new-look group will look to get the first year of their rebuild off to the best possible start with a victory over the fancied Las Vegas Raiders in week one.
It is going to be a campaign full of twists and turns for the Carolina Panthers. Some positions on the field look to be incredibly strong going in. While others come with their fair share of question marks that have the potential to be their downfall.
Nothing much is expected of this current roster in the coming months. Vast rebuilds such as this do tend to take time. And any transformation that Matt Rhule managed to achieve in college didn't happen right away.
Continuing our countdown feature ahead of the new season, we now turn our attention to Carolina's No. 77. Austrian Robinson comes into the organization as an undrafted free agent. And he is more experienced than most having four years of experience at Ole Miss under his belt.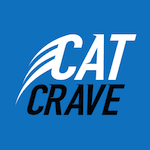 Although he does have his limitations, there is still something that the Panthers' coaching staff to work with regarding Robinson. What he lacks in the ability to get into the backfield. He more than makes up for in run-stopping and this is something that could be of some use in the years to come.
There won't be any pressure on him to even be part of the rotation next season. The Panthers are set at the defensive tackle spot with No. 7 overall pick Derrick Brown and returning veteran Kawann Short. With the likes of Zach Kerr, Woodrow Hamilton, and sixth-rounder Bravvion Roy expected to fill in when required.
That leaves Robinson on the outside looking in during his rookie year. But if the player can impress enough to earn a place on the practice squad, then this could do wonders for his overall development.
What could Austrian Robinson bring to the Carolina Panthers long-term?
Robinson has four good years of production at Ole Miss and eventually finished his college career with 81 combined tackles, 30 solo tackles, five sacks, one interception, and one pass deflection. This also included 7.5 tackles for loss to further heighten in his overall influence.
The Carolina Panthers suffered untold problems stopping the run in 2019. With Brown and Short clogging up the interior, this is an area of the statistics that could be transformed by the time 2020 is over.
However, with Short set to count $20.8 million against the Panthers' salary cap in 2021, it appears unlikely he will be kept around unless the player agrees a restructure. If the Pro Bowler does move on, then it will represent an opportunity for another to come in and fill the void.
Robinson might be a candidate for a rotational position next year providing he is still with the team. How he grasps life at the professional level during training camp in the coming weeks will go a long way to determining his fortunes. But he is an imposing figure at 6-foot-4 and has the scope to get better with more specialist coaching at the next level.
The Panthers brought in some eye-catching undrafted free agents once the final pick had been made. And it will be interesting to see whether Robinson's space-eating potential can make an instant impression.