Panthers No. 76: 3 problems Russell Okung must overcome in 2020
Here are three things that veteran left tackle Russell Okung must overcome if he is to make a success of another opportunity with the Carolina Panthers.
The Carolina Panthers are just 76 days away from taking on the Las Vegas Raiders in their week one season opener. This seems like the longest offseason in recent memory given the lack of activity within a team facility. And it has certainly been an eventful one for the organization.
New head coach Matt Rhule has wasted no time in stamping his authority on the Carolina Panthers. Vast changes have been made across the board in pursuit of a turnaround in fortunes. And it has left the roster full of young players that have the potential to make things happen.
Continuing our countdown feature leading up to Carolina's return to a competitive environment, we now turn our attention to the Panthers' No. 76. Russell Okung was acquired via a trade with the Los Angeles Chargers in exchange for Pro Bowl guard Trai Turner. And of all the moves that the franchise made during the free agency period. This one left more questions than answers.
Okung has seen it all during his career so far. But he has plenty of problems to overcome in 2020. It is imperative that he finds a way to overcome these complications. And the success of quarterback Teddy Bridgewater depends on it.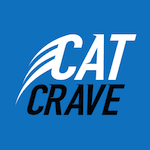 Although the left tackle is in the twilight of his career. He still performed at a high level when he was on the field for the Chargers in 2019. This represented an area of some significant need for the Panthers. But giving up such an enforcing interior lineman to acquire him seemed a bit drastic.
Here are three potential worries that Okung must overcome in order to make a lasting contribution to the Panthers next season.