3 reasons why Teddy Bridgewater is not a stop-gap QB
Here are three reasons why Teddy Bridgewater is more than just a stop-gap quarterback for the Carolina Panthers.
Teddy Bridgewater has got his work cut out in order to make a go of things with the Carolina Panthers in 2020. The former New Orleans Saint comes into the organization on a hiding to nothing due to the shadow surrounding Cam Newton's departure. And it is vital he makes the most out of this opportunity.
Not much is expected from the Carolina Panthers next season. This is a transition period for the franchise overall. But that does not mean there isn't plenty riding on it from Bridgewater's perspective.
The signal-caller might have signed a three-year, $63 million deal with a $15 million signing bonus, and $33 million guaranteed this offseason. But there will be people clamoring for the Panthers to draft a potential franchise quarterback in 2021 if things do not go according to plan.
This scenario will ultimately depend on whether Bridgewater can make the most out of another opportunity in a starting spot. To say he has worked hard to recover from a freak leg injury would be a massive understatement. And he is thoroughly deserving of another shot at becoming a prominent starter in the NFL.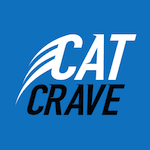 Playing in the shadow of Newton has its own challenges. And it is something of slight to just regard Bridgewater as a stop-gap quarterback in 2020. While there might not be much to go off in terms of production over the last few seasons. The player showed what he was capable of in the absence of Drew Brees in New Orleans last season.
Here are three reasons why Bridgewater should be considered more than just a stop-gap for the Panthers.