Carolina Panthers: 2009 NFL Draft do-over (6 Rounds)
The 2009 NFL Draft wasn't filled with the talent, but it had great players in every round and the Carolina Panthers missed out on a lot of them.
The Carolina Panthers finished 8-8 heading into the 2009 NFL offseason. They no longer had their first-round pick after trading it away to the Philadelphia Eagles the previous year.
The Detroit Lions found their franchise quarterback in Matthew Stafford and the Tampa Bay Buccaneers thought they found theirs in Josh Freeman. This meant the Carolina Panthers had to strike gold with their lower-round selections. And it is something that came with mixed fortunes.
Teams like the San Francisco 49ers, Philadelphia Eagles, and Minnesota Vikings drafted elite wide receivers who would go on to give defensive backs problems for many years. Unfortunately not every team picked a player who would go on to have successful stints in the pros. The St. Louis Rams and the Kansas City Chiefs missed big time on their selections. And this is something that set them back considerably.
With the second pick in the draft, the Rams selected Jason Smith who only started one full season for them and was out of the league after the 2012 season. The Chiefs picked Tyson Jackson at No. 3 overall, who did go on to play eight seasons. But was never a dominant pass rusher.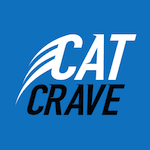 In his eight seasons with the Chiefs and Atlanta Falcons, Jackson totaled nine sacks and 15 tackles for loss. He only started one full season in his career.
This draft had a lot of amazing players and it also had a lot of players who had very disappointing careers. Which way would the Panthers go if they had the chance to re-do their class of 2009?