4 times the Carolina Panthers made us proud throughout history
Here are four moments that the Carolina Panthers made us proud in their 25-year history to date.
With 25 seasons of football in the books, it's time for fans of the Carolina Panthers to look back at some of the great moments that live on in franchise history. One could reminisce back to the days of Kerry Collins' tenure and remembering breakout performances of more recent stars like Christian McCaffrey.
With the end of the franchise's most recent era and the beginning of a new one on the horizon under Matt Rhule. It is as good a time as any to look back on some of the greatest successes and most exciting games across the short history of the Carolina Panthers.
There are so many great moments that couldn't fit into only four slots. And this list was curated over a broad period, as opposed to only recent successes.
An honorable mention goes to the Panthers' 2005 win over the Chicago Bears in the playoffs, with Steve Smith recording more than 200 receiving yards and two touchdowns. Another great moment was the dramatic win over the 2013 New Orleans Saints in a Week 16 battle that was played during a torrential downpour.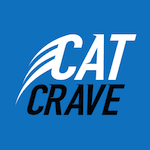 This was capped off by a franchise record – and potentially league as well, depending on who you ask – number of tackles in a single game by Luke Kuechly. The contest also saw Cam Newton come up big in the clutch with a game-winning touchdown pass.
These moments are not specifically the greatest in franchise history. But they are important milestones and games that had exciting storylines leading up to them. Here are four moments that made us proud and are probably talked about by Panthers fans worldwide to this day.