Carolina Panthers: 4 newcomers who could surprise in 2020
Which newcomers to the Carolina Panthers could end up exceeding expectations in 2020?
Big changes have been made at almost every position on the Carolina Panthers this offseason. It is something that has been largely welcomed by the team's fanbase. And it has the potential to give the organization a new lease of life after going stagnant under head coach Ron Rivera.
Whether this can come with an immediate turnaround in results is another matter entirely. The Panthers invested a significant amount to bring in Matt Rhule. And although he has a prominent record of changing around struggling college programs. This didn't happen in his first year at either Temple or Baylor.
Patience is a virtue that is not normally associated with the NFL. But Carolina's front office will know that this is practically a free hit for them in 2020.
Developing this group and making plans for another big free agency period in 2021 will be equally as important as anything that goes on during any game day. The Panthers are in a strong position regarding those who were brought in on short-term deals. And plenty of them has a point to prove.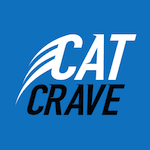 It is going to be a case of sink or swim regarding most members of Carolina's roster in 2020. Some will rise to the occasion and put up the sort of numbers that could see their stay with the organization lengthened. Others will wilt under the pressure and facing the prospect of the free-agent scrapheap once again.
Here are four Panthers' newcomers that have the potential to surprise in 2020.