Panthers No. 62: Is Aaron Monteiro more than just a practice squad player?
Aaron Monteiro has a big job on his hands to make the Carolina Panthers in 2020, but can he eventually become more than just a practice squad player?
The Carolina Panthers are now just 62 days away from taking on the Las Vegas Raiders in their week one opener. Things look set to start on time in the current climate. But this is an ever-changing situation that has already made the 2020 campaign facing a completely different landscape.
Training camps will be reduced, a limited number of fans will be in the stands. And it remains to be seen whether the Panthers draft team will have a chance to scout 2021 prospects with the real threat of the college season being canceled.
This has not made things easy for new head coach Matt Rhule during his first few months in the role. He has a big job of turning the Panthers back into contenders. And this is something he did with aplomb at both Baylor and Temple.
The NFL is a completely different ball game, which is something Rhule will find out quickly. He has done a tremendous job in difficult circumstances so far. But whether this transitions into good results on the field is another matter entirely.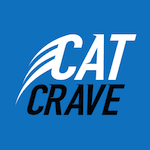 Continuing our countdown feature ahead of the new season, we now turn our attention to Carolina's No. 62. Aaron Monteiro joined the organization as a practice squad member in week 11 last season. And he did enjoy to convince the coaching staff to give him a shot at making the 53-man roster this time around.
Monteiro went undrafted in 2019 out of Boston College before landing on the Miami Dolphins. This was swiftly followed by a stint as part of the New England Patriots. But the Panthers could provide the offensive lineman with a better avenue to forge a career in the NFL.
He is an imposing figure at 6-foot-7. And Monteiro's skills can come in handy either on the edge or at the guard spot. Carolina isn't blessed with quality depth at either position currently. So if someone impresses enough during their limited time together during training camp, then it could be enough to swing momentum in their direction.
Can Aaron Monteiro do enough to become important to the Panthers?
Whether Monteiro has enough in the way of skills to make any sort of difference is up for debate. He got plenty of experience in college, playing 30 games. But he was very rigid in his movement. And this caused him to get beaten off the block on more than one occasion.
Spending time around NFL teams last season will no doubt have done his experience the world of good. It might also result in a step forward in terms of his development. But this does not detract from the fact that Monteiro has his work cut out making the 53-man roster.
There are always a couple of surprises when it comes to unknown quantities given a chance. Monteiro would definitely fall into this category if he somehow found himself on the depth chart in 2020. However, perhaps another full campaign on the practice squad might be better for his progression and long-term aspirations at this point.
Not much is expected of Monteiro going into camp. And there might be some doubt as to whether the lineman actually makes it onto the field if the NFL decides to trim rosters down to 80.