Panthers: DL power rankings ahead of 2020 training camp
Things look promising for the Carolina Panthers on their defensive front, and we ranked the group ahead of training camp.
The Carolina Panthers go into training camp with reasons to be encouraged. There are going to plenty of twists and turns along the way with such a young and inexperienced roster. And it is essential that the organization makes the most of every snap when they finally return to the field following months of virtual sessions.
One area that looks to be particularly strong for the Panthers is their defensive line. This was an area of the field that got plenty of sacks in 2019. But they were porous against the run which did them absolutely no favors last season.
This new group has been boosted during free agency and the NFL Draft. And defensive coordinator Phil Snow will possess a wealth of different weapons to utilize throughout the campaign.
If the unit performs as expected, then the Panthers could be much-improved from a defensive standpoint. Plenty of uncertainty surrounds their secondary. But having a disruptive front that can provide consistent pressure and run-stopping will do their chances of surprising people no harm at all.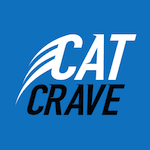 Places are up for grabs on the rotation during camp. And here is how we ranked the current defensive lineman on the Panthers before they take the field for what promises to be a critical few weeks before competitive action.
15
AUSTRIAN ROBINSON

Carolina Panthers No. 15: Austrian Robinson (DT)
Austrian Robinson is an imposing defensive tackle who went undrafted despite showing glimpses of promise during his time at Ole Miss. He is a force to be reckoned with in run support. But the player has limitations when it comes to getting to the quarterback.
There is little doubt the task facing Robinson when he gets to training camp. He will have to perform exceptionally well to make the 53-man roster. And even that might not be enough.