Panthers: 3 reasons why no preseason games is a disaster
Here are three reasons why having no preseason games in 2020 is an absolute disaster for the Carolina Panthers.
The Carolina Panthers will be going into the season without the benefit of preseason games. As part of a vastly changed program due to the current climate, the NFL has now agreed to meet the NFLPA's demands and teams are not going to see the field in a competitive setting until week one.
This has the ability to impact the Carolina Panthers more than most. They are working with a completely new set-up after wholesale changes during the offseason. And new head coach Matt Rhule has already suffered an unprecedented amount of disruption during his first few months in the role.
Every team is going through the same thing. And they will at least get some time together during training camp to hone their skills. This might be the last we see of preseason games due to player reluctance in the past. So this is something that the Panthers and others will have to adjust to going forward.
Players on the roster bubble and undrafted free agents looking to make their way in the NFL stand to lose the most. Preseason games are a crucial part of them making a statement in pursuit of a spot within the organization. And this puts the onus on them to catch the eye at camp.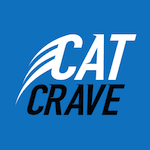 Having no preseason fixtures is nothing short of a disaster for the Panthers, even though it is probably the safest measure at the present time. The NFL is remaining steadfast regarding their pursuit of starting the campaign on time. And here are three reasons why it could have a detrimental impact in Carolina.