Carolina Panthers: 4 options if Tre Boston opts-out in 2020
What options would the Carolina Panthers have if their star safety Tre Boston opted out of the upcoming season?
The NFL might be starting on time thanks to their recent agreement with the NFLPA. But this didn't exactly sit well with Carolina Panthers safety Tre Boston.
The veteran has been more vocal than most when it comes to what sort of precautions the league is taking due to the current climate. Boston has never been one to shy away from making his voice heard. But it is clear that the Carolina Panthers star is far from happy with the situation.
Whether this will result in the safety opting out next season is another matter. Boston recently signed a three-year, $18 million contract extension after making the most out of a second opportunity with the organization in 2019. And the Panthers will be counting on him to produce the goods after deciding not to bring back a number of veteran players this offseason.
Football comes second to safety, of that there is little doubt. If Boston feels like he will be unable to focus on the game fully due to these concerns, then it could end up with him choosing to miss the campaign.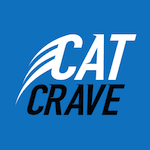 Should Boston opt-out, he will not be the only one. Players across the league are already starting to make this exact decision going forward. And given the problems currently transpiring in baseball, the chances of the NFL finishing the season grow more uncertain with each passing day.
The Panthers would need to move quickly regarding a contingency plan if Boston sits out the season. Here are four options that they might consider if this scenario comes to pass.