Carolina Panthers: 5 players who need a full season in 2020
Which members of the Carolina Panthers roster would be dealt a blow if the 2020 NFL season didn't play out to a successful conclusion?
The prospect of a full NFL season appears bleak due to the current climate. Some prominent players across the league have already begun to opt-out thanks to health concerns. And there is just no telling how the campaign is going to go with COVID-19 cases continuing to rise across the country.
This is a season that could go either way for the Carolina Panthers. They have made some immense changes from top to bottom since the previous campaign came to an end. And a severely disrupted preparation period has the scope to impact the organization more than most.
Plenty of fresh faces will look to gel quickly during training camp under a completely different coaching staff who are relatively devoid of any experience at the NFL level. Things might get worse before they get better in Carolina. But that does not mean the roster doesn't have its fair share of players who can make a real difference.
If things do not go according to plan for the league early on, then it would almost certainly guarantee that the season wouldn't come to a successful conclusion. There is plenty riding on this campaign for some members of the Panthers' roster for a multitude of different reasons. So there will be some who would be greatly impacted by little or no meaningful football in 2020.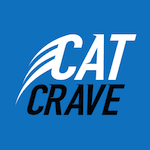 Here are five Panthers who could do with a full season next time around, however unlikely that may seem at the present time.