5 ex-Panthers – living or deceased – we'd love to see play one more time
Which former Carolina Panthers – living or deceased – would we love to go back in time and see take the field once again?
The Carolina Panthers have been blessed with some exceptional talent throughout their 25-year history. These players will go down in team folklore for their outstanding careers with the organization and elsewhere. And although the franchise doesn't have a Super Bowl win as yet, it has given fans some unforgettable memories.
With the news that Roy Jones Jr. will be taking on Mike Tyson in a special exhibition boxing match, we started thinking about former members of the Carolina Panthers – living or deceased – that we'd love to go back and see suit up again.
There are plenty to are worthy of consideration. Certain players who are no longer with us have left a lasting legacy throughout their careers. While others who retired from the game more recently can also look back at their respective careers with a great sense of pride.
Things appear less certain regarding the current Panthers' roster. The new regime has completely gutted the squad from top to bottom in a drastic bid to turn around their fortunes. And expectations could not be lower with an unprecedented offseason leaving little time for this revamped unit to come together and develop chemistry.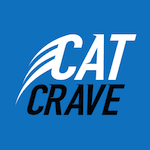 It is going to be interesting to see how this young and relatively unproven roster copes in the face of some exceptional competition on the schedule. But Carolina's fanbase should look at the bigger picture regardless of what sort of record they end up with.
Here are five players – living or deceased – that we would love to go back in time and see them take the field one last time for the Carolina Panthers in their prime.