Carolina Panthers: 4 winners from a canceled preseason
Which members of the Carolina Panthers could benefit from having no preseason games on the schedule in 2020?
The Carolina Panthers have finally made their triumphant return to a team environment for training camp testing. This is the first stage for a return to the field in the current climate. And it represents the first chance this new-look group has come together during an unprecedented offseason.
Things were uncertain even before the pandemic took hold across the country. But with little face-to-face time to build chemistry, it has left the Carolina Panthers facing a bleak 2020 if they cannot come together right away.
New head coach Matt Rhule could not have picked a worse time to make the transition to the next level. He has met the Panthers' roster for the first time this week. And the former Baylor man will need to work his magic right away to avoid experts' predictions of a top-three NFL Draft pick in 2021.
Having no preseason games is just another obstacle that Carolina has to overcome before they take the field week one against the Las Vegas Raiders. This spells bad news for incoming recruits looking for a place on the 53-man roster. And the Panthers have plenty of players in prominent starting roles for the first time in 2020.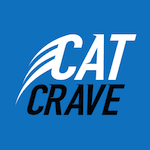 Only time will tell as to just what sort of detrimental impact this is going to have on their chances of making an immediate impression. But for some on the roster, having no warm-up games before the campaign might be a good thing.
Here are four Panthers that could emerge as winners from the NFL's decision to have no preseason games due to safety concerns.