Carolina Panthers: 4 big takeaways from Teddy Bridgewater's presser
We picked out four big takeaways from quarterback Teddy Bridgewater's virtual presser after his first walkthrough with the Carolina Panthers.
Teddy Bridgewater finally got the chance to work with his new teammates on the field this week. The Carolina Panthers participated in their first walkthrough of the offseason during training camp. And what comes next in the next few weeks has the potential to shape the short-term future of the franchise.
The former first-round pick was the biggest free-agent arrival to the Carolina Panthers. Bridgewater signed a three-year, $63 million contract with a $15 million signing bonus and $33 million guaranteed. And this also resulted in the organization parting ways with iconic signal-caller Cam Newton when little starting options were available elsewhere.
This might have put some additional pressure on Bridgewater to succeed in Carolina. But few would deny he is not more than deserving of such an opportunity after coming back from a severe leg injury that left his career on the brink.
Bridgewater is walking into a good situation in Carolina. The quarterback has an embarrassment of riches to utilize in the passing game. And he will also have the benefit of All-Pro running back Christian McCaffrey alongside him in the backfield.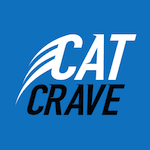 Everything is in place for the Louisville product to make a real go of things in a different environment. Bridgewater will need his offensive line to hold up its end of the bargain. But there is a lot to like about his chances of securing some immediate success.
Bridgewater spoke with reporters after leaving the field on Monday. And here are four big takeaways from what the player had to say.