5 potential Pac-12 opt-outs on Carolina Panthers' radar in 2021
Which potential opt-outs from the Pac-12 revolt should be on the Carolina Panthers' radar for the 2021 NFL Draft?
The Pac-12 players came together to deliver a powerful ultimatum regarding safety in the current climate. And what comes next could have huge ramifications on the Carolina Panthers and their 2021 NFL Draft plans.
This was a landmark statement from stars across the conference regarding precautions, or lack thereof, relating to playing a season in the current climate. The piece was published on The Players Tribune and is a further indication of the real concern across the board when it comes to playing such a physical game with so much risk.
If certain measures are not put in place, then it will come with the majority of Pac-12 players entering the 2021 NFL Draft with no other alternative but to opt-out. They won't be willing to take a chance from a health perspective and miss out on a potential payday at the next level. And this is something that the Carolina Panthers' scout team will be monitoring closely.
It is far from an ideal situation for those hoping to hear their name called next spring. Not playing a college season has the ability to hamper their draft stock. And going so long without competitive action is another potential red flag.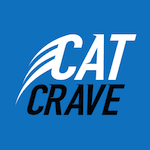 The Panthers will be hoping to strike gold with their recruits next year. They made history with an all-defense draft in 2020. And another positive series of selections should speed up their rebuilding process considerably.
Here are five Pac-12 players who the Panthers will be keeping a close eye on in the coming weeks given the talent at their disposal.