Carolina Panthers: 2013 NFL Draft do-over (5 rounds)
The Carolina Panthers found a star defensive tackle in the 2013 NFL Draft. What players did they miss out on in the later rounds?
The 2013 NFL Draft was loaded with talent. In recent drafts, quarterbacks were the sought-after position in the first round with players like Cam Newton, Andrew Luck, and Robert Griffin III.
That was not the case in 2013. The only quarterback selected in the first round was E.J. Manuel by the Buffalo Bills with the 16th pick. Manuel didn't turn into the star the Bills hoped he would.
The position with the most talent in this draft were offensive linemen. In the first round there were nine selected including some of the best in the league today like Lane Johnson and recently retired stars, Travis Frederick and Kyle Long.
The first round also had some future stars at other positions. Those players include Tyler Eifert, Desmond Trufant, and Xavier Rhodes. Not every first-round pick turns into a star but they often become quality players in the NFL.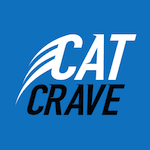 Players like Ezekiel Ansah, Cordarrelle Patterson, Sheldon Richardson, and Eric Reid were selected in the first round and put together some solid careers, even making some Pro Bowls. The later rounds in the draft had a lot of talent and some who eventually became top tier at their respective positions. This was a very deep class and helped change futures for the better.
With all of the talent in this draft, the Carolina Panthers only selected one player who would have a long term positive effect on the franchise. What players did they miss out on?