Carolina Panthers camp: 4 players to bring in for tryouts
Which veteran players should the Carolina Panthers bring in for training camp tryouts after the NFL lifted restrictions this week?
The Carolina Panthers are now permitted to bring in free agents for potential tryouts should the opportunity arise. This comes after the NFL announced they were lifting restrictions that previously prevented this scenario from taking place.
This will be a significant boost for those remaining on the free-agent scrapheap to earn another opportunity elsewhere. And it might also benefit the Carolina Panthers' chances of bolstering their roster before competitive action gets underway.
The Panthers have an estimated $10.79 million remaining in salary cap space following a flurry of offseason activity. This gives them some wiggle room to bring in a player of interest if they deem it necessary after getting a look at what they are currently working with during team drills at training camp.
Some more quality reinforcements would not hurt at this juncture. Little is expected of the Panthers in terms of a postseason push in 2020. But there is a chance they could emerge as one of the NFL's surprise packages if everything clicks into place right away.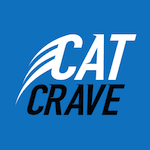 There are still some intriguing names that could help provide additional depth. But with Carolina's roster already set at 80 players way before the required deadline. Sacrifices would need to made elsewhere.
Here are four players that the Panthers should consider bringing in for tryouts now they are permitted to do so.