Carolina Panthers: Stephen Weatherly heaps praise on Brian Burns
Stephen Weatherly recently compared fellow Carolina Panthers' defensive end, Brian Burns, to Minnesota Vikings' stud pass-rusher Danielle Hunter.
Big things are expected from the Carolina Panthers' new-look defensive front in 2020. This is an area of the field that generated plenty of sacks last season. But their run defense left a lot to be desired.
This should improve significantly next time around. The Carolina Panthers will have veteran defensive tackle Kawann Short returning to full health. And he will slot in alongside No. 7 overall pick Derrick Brown on the interior.
Another notable arrival in Carolina during free agency was Stephen Weatherly. The defensive end signed a two-year, $12.5 million deal with a $4 million signing bonus and $6.25 million guaranteed to prise him away from the Minnesota Vikings. Mike Zimmer wanted to keep him around. But they were unable to match this sort of financial commitment given their salary cap issues.
Weatherly has slotted in extremely well in a rotational role during his time with the Vikings. And he rose from an unfancied seventh-round selection to a key part of the rotation.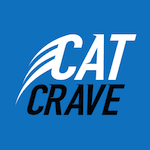 The promise of becoming a starter was another key element behind Weatherly's decision to move on. And it is clear he has been impressed with what he has seen from fellow pass-rusher Brian Burns at training camp so far.
The Carolina Panthers could have a Danielle Hunter clone on their hands.
Weatherly heaped praise on the former first-round pick in a recent presser. And he even compared him to Vikings' stud defensive end, Danielle Hunter.
"I see very similar freakish-style abilities in regards to body awareness and body control that (Danielle Hunter) has back in Minnesota, in regards to Burns. He very much knows how to use his body, how to position his body to get past the tackle for pass rush. And in the run game, he may not look overly big, but he's very strong, very confident, and plays behind his hands, so he plays good edges."
It is evident that Burns has clearly caught the eye of Weatherly so far. The second-year pro has bulked up during the offseason in a bid to make the most out of a more prominent role. And there is real hope that the Florida State product can become one of the NFL's most feared pass-rushing specialists in 2020.
Weatherly has lofty expectations for the Panthers' defensive front next season. They seem to have formed a close bond in a short period despite their lack of time together due to the current climate. And this could be the catalyst behind the group hitting the ground running next time around.
"The sky's the limit. The level of proficiency that we're showing with a brand new defense for everyone, I'm really liking it. Our level of communication, our ability to understand how one another plays is everything. So I think it's going to be a really good defense, and I think we're going to be able to execute early on."
This is a huge season for Weatherly. He will be acutely aware that Carolina drafted Yetur Gross-Matos in the second round. And such a high draft pick should expect to see prominent game time sooner rather than later.
Weatherly has worked exceptionally hard for this starting opportunity. So it is imperative that he does not let it pass him by. Having Gross-Matos breathing down his neck should bring an increased sense of urgency. And the lineman should get plenty of space to work in thanks to the presence of Burns, Brown, and Short alongside him.