Top 5 Carolina Panthers that nobody talks about
We ranked the top-five Carolina Panthers who nobody really talks about, but their influence on the organization could be substantial.
The Carolina Panthers have plenty of opportunities for roster members looking to make an impact in 2020. They parted ways with some key locker room leaders this offseason. And those who were once on the fringes are set to be thrust into more prominent roles.
This is part of the ever-changing world of the NFL. The Carolina Panthers are currently in the midst of a significant rebuild. And their task of becoming a contender once again has been met with plenty of roadblocks early on in new head coach Matt Rhule's tenure.
A severely disrupted offseason period has left the Panthers with relatively low expectations going into the season. This is something that might work to their advantage. And there are high hopes for a few players on the roster that do not necessarily get the recognition they deserve.
Carolina will need some players like this to come to the fore next season and beyond. This will give them the best possible chance of defying the odds in 2020 and speed up their rebuild in the process.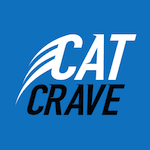 We ranked the top five Panthers that nobody talks about. But their influence throughout the roster could increase significantly in the coming months.
Carolina Panthers Player No. 5: Juston Burris – S
Juston Burris was a free-agent arrival that went somewhat under the radar this offseason. The safety enjoyed a fine campaign with the Cleveland Browns in 2019. And there is a tremendous amount of potential where the player is concerned.
Much will depend on where the Panthers plan to utilize second-round pick, Jeremy Chinn, during his rookie year. But it would be a surprise if Burris wasn't heavily involved initially.
He is an assured presence on the back end who can make things happen. And the trio of Burris, Chinn, and Tre Boston could become a useful tool for defensive coordinator Phil Snow to utilize throughout the season.