One dangerous newcomer for every team on Panthers' 2020 schedule
We picked out one newcomer from every opponent on the Carolina Panthers' schedule in 2020 who could do some damage.
The Carolina Panthers face a daunting schedule in 2020. There is no getting away from this fact. And whether this new-look roster can come together quickly is going to crucial for the chances.
An unprecedented offseason of change and disruption has not exactly helped matters. There are plenty of teams with far greater ambitions than the Carolina Panthers coming up against the organization next season. And they find themselves in arguably the NFL's toughest division to boot.
New head coach Matt Rhule is going to find out quickly just how different coaching at the next level is. While the former Baylor man has made a telling impression in difficult circumstances in recent months. This will count for nothing if his team cannot deliver when they return to a competitive setting.
There are plenty of new additions that might cause the Panthers some concern during the upcoming campaign. We picked out one such player from every team who Carolina needs to keep a close eye on.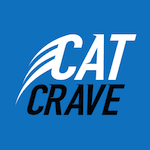 Las Vegas Raiders: Henry Ruggs III – WR
The Carolina Panthers will come up against Henry Ruggs III in their Week 1 encounter against the Las Vegas Raiders. The wide receiver is arguably the most exciting college prospect entering the league in 2020. And he has a tremendous amount of upside to be an instant contributor.
Ruggs has got elite speed at his disposal. That does not necessarily transition into a standout receiver at the next level. But the Raiders appear incredibly excited at his wideout's prospects from the word go.
Carolina does have some questions to answer regarding their cornerback group. What they do have going for them is one of the NFL's quickest cornerbacks in Donte Jackson, who should be able to counteract Ruggs' threat in that regard.