Can Pharoh Cooper become a dynamic weapon for the Panthers?
Pharoh Cooper has made an impressive start to training camp, but can the multi-purpose player become a dynamic weapon for the Carolina Panthers in 2020?
The Carolina Panthers are now just two Sundays away from returning to the field. Their opening day contest has been a long time coming, but the team's loyal fanbase is looking at the 2020 season with some degree of trepidation.
That is to be expected when one considers just how much change has been undertaken across the Carolina Panthers this offseason. Popular figures are no longer on the team, they have a brand new coaching staff and a roster that looks completely different from that which ended a disappointing campaign last time out.
The uncertainty surrounding the Panthers has not been assisted by the most turbulent offseason period in recent memory. In truth, we won't fully know what to expect from this group until they take on the Las Vegas Raiders in Week 1, at the earliest.
Continuing our countdown feature ahead of the new season, we now turn our attention to Carolina's No. 14. Pharoh Cooper has the potential to be another dynamic playmaker for the Panthers in 2020. But how he is used throughout the campaign is something to keep a close eye on when competitive action gets underway.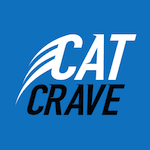 Pharoh Cooper gives the Carolina Panthers something different.
Cooper performed well for the Arizona Cardinals last time out. He seemed to grow in stature with a consistent quarterback getting him the ball in Kyler Murray. This resulted in the wideout hauling in 25 catches from 33 targets after lasting just one game with the Cincinnati Bengals before hitting the waiver wire.
The multi-purpose player is no stranger to his new environment having played his college football in South Carolina. Cooper signed a one-year, $1.21 million deal with the Panthers with a $300,000 signing bonus and $300,000 guaranteed during free agency. And he has already made a big impression during the first few weeks of training camp so far.
His efforts in 2019 saw Cooper line up as a wideout, a running back, and a kick returner. This sort of versatility has gone down well with Carolina's coaching staff and is a trait they sought prominently throughout the free agency period and the 2020 NFL Draft.
It is hard to envisage a situation where the player does not get to contribute in some way. And the possibilities regarding how offensive coordinator Joe Brady utilizes him are endless.
Cooper has been one of the standout performers during team drills in recent weeks. The player is highly determined to push his way into the thoughts of Matt Rhule despite the top-three receiver slots already cemented. And he does have some useful film for staff to go off with no preseason games on the schedule.
It is vital that Cooper makes the most out of whatever targets come his way in 2020. He does come into the Panthers with a chip on his shoulder after being cast aside by the Cardinals once again. But if this results in a motivated player that can make a lasting contribution in Carolina, then the better this will be for the team's chances of proving the doubters wrong.
Things look extremely promising for Cooper heading into the new season. Putting it together when it matters most is something he proved more than capable of in 2019, and this bodes well for his chances of becoming an exciting weapon in Brady's dynamic scheme.