Is Jadeveon Clowney about to sign with the Carolina Panthers?
Jadeveon Clowney recently followed the Carolina Panthers on Instagram, but could that mean they are about to sign the free-agent defensive end?
The Carolina Panthers have some potentially prolific weapons on their defensive front in 2020. They did lose some key veterans such as Bruce Irvin, Gerald McCoy, and Mario Addison. But those currently on the roster should be able to match if not better their production next season.
Plenty of speculation is in the air after free-agent defensive end Jadeveon Clowney followed the Carolina Panthers on Instagram earlier today (Thursday). This has sent social media abuzz with a potential move for the former No. 1 overall pick and it could be the confidence boost this team is looking for before competitive action gets underway.
Could this mean Jadeveon Clowney ends up with the Carolina Panthers?
It remains something of a surprise that Clowney has not yet found a new home after he decided not to make a return to the Seattle Seahawks. His asking price might have been a stumbling block during the early stages of free agency. However, if the player wants to be on a team by the time Week 1 rolls around then this financial figure will need to come down.
There appears little chance of Clowney making an impression early on, wherever he ends up. He has not had a training camp to get up to speed and although the lineman has probably kept himself in good shape. There is nothing like getting pads on and taking part in contact drills to ready yourself for the new campaign.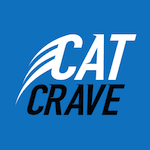 This would be a bombshell move from the Panthers and far from in-keeping to what moves they have made so far this offseason. Clowney can get into the backfield with ease and excels in run support. And judging by the sort of production he has produced throughout his career, it would be hard to argue that the former South Carolina sensation wouldn't be a considerable presence on the line of scrimmage.
The Panthers currently have around $12.1 million in cap space going into the season. One suspects they would need to max this out in order to tempt Clowney into a short-term deal and even that might not be enough if the player decides he wants to wait around for a team more likely to contend in 2020.
Clowney entered the NFL as the most highly-touted defensive prospect in recent memory. His career with the Gamecocks was littered with memorable highlights. And although he might not have reached the highest of expectations during his career. There are few who would argue he isn't one of the top edge players in the league when firing on all cylinders.
The six-year veteran boasts career stats of 32 sacks, 71 tackles for loss, 80 quarterback hits, 236 combined tackles, 173 solo tackles, 14 pass deflections, and eight pass deflections. Clowney's contribution with the Seahawks earned him a lofty 87.3 grade from Pro Football Focus which is further evidence of what a special player he is.
This might be a pipe dream and people tend to make too much from social media following/unfollowing when it comes to their team of choice. It would be a bold move for the Panthers and a real statement of intent. But whether Clowney makes the necessary sacrifices to make this move happen is another matter entirely.