3 concerns for Matt Rhule ahead of Raiders clash in Week 1
What are some of the big concerns for Carolina Panthers head coach Matt Rhule ahead of their Week 1 game against the Las Vegas Raiders?
The Carolina Panthers are going into the 2020 season with little expectations and plenty of uncertainty surrounding their chances.
This is down in no small part to an offseason period that saw a massive turnover of the coaching staff and player personnel, which was expected when Rhule came in with a new regime and different ideas. Having no preseason games to hone chemistry is another complication that cannot be overlooked and it is going to be very interesting to see how this group progresses as the campaign goes on.
The former Baylor man comes into the NFL with a strong reputation. But this does not mean instant success at the next level. Plenty of college coaches failed to make the necessary step up in class when given the opportunity and Carolina will be hoping Rhule doesn't carry on this concerning trend.
Coming up against the Raiders at a Bank of America Stadium that will be devoid of fan presence due to COVID-19 health concerns represents a good chance for the Panthers to start on the right foot. Jon Gruden's men have postseason ambitions with a young and gifted roster, so everything will need to go right for the home team to secure success.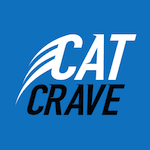 Rhule will find out plenty about his players when competitive action finally gets underway. Let's take a look at three potential concerns for the head coach ahead of their Week 1 encounter.