3 Panthers who are fighting for their long-term future in 2020
It is very tough to make it into the NFL and even harder to stay there. Are any current Carolina Panthers in a make or break season?
Some players are so good in college that scouts and analysts think they will instantly be stars in the league, but that is not always the case. We have seen it with players like Johnny Manziel and Jamarcus Russell that their style of play didn't transition well to the NFL.
There have also been other times where a player needs time to adjust to the NFL and then they become some of the best players at their position. Names like Danny Amendola and Adam Thielen were cut from other teams before finding their way.
The Carolina Panthers have had a few of their own. Vernon Butler looked like the perfect pick for the franchise, but he has not turned into the player they hoped they drafted. Josh Norman had a slow start to his career but turned into an All-Pro corner.
The Panthers now have a brand new roster with a lot of guys who don't know their place in the league just yet. Some of them may be young and still need to adjust. But others are getting older and need to establish themselves in the league.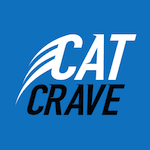 This season is important to all of the Panthers players. But are there any players really needing a big year for their respective careers?