4 keys to victory for the Panthers against the Raiders in Week 1
What are some of the keys to victory for the Carolina Panthers when they take on the Las Vegas Raiders in a pivotal Week 1 clash?
We are now just one day away from the Carolina Panthers taking the field for their season opener against the Las Vegas Raiders.
This is arguably the most uncertain campaign in franchise history following so many changes this offseason. The Carolina Panthers made some bold moves in a bid to turn around their fortunes. But putting too much in the way of expectations on this young group would be foolish at this stage.
There is every chance they could surprise and achieve more than expected, especially if Carolina's offense matches its preseason billing. New head coach Matt Rhule will be using 2020 as a time to analyze, examine, and make plans for improving the roster further next spring as the former Baylor head coach looks to get the Panthers back to prominence in the not-too-distant future.
The Raiders were in this situation when Jon Gruden and Mike Mayock took over team operations. They are a dark horse pick for the playoffs next season with a talented roster that has the right blend of youth and experience. But this still represents a good chance for the Panthers to gain an opening day victory that will do wonders for their confidence.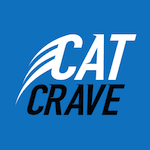 It will be strange seeing the Panthers compete at a desolate Bank of America Stadium on Sunday. Rhule was critical of his starting unit for failing to create their own energy during a game scenario practice last weekend and if they fail to make adjustments, it is going to be a long afternoon against the Raiders.
Here are four keys to victory for the Panthers as they look to get their 2020 season off to the best possible start.