Stat predictions for 5 Panthers players on offense in Week 1
What sort of numbers can the Carolina Panthers expect from their offensive weapons when they take on the Las Vegas Raiders in Week 1?
We are now just a few hours away from all the speculation regarding the Carolina Panthers coming to an end. Their Week 1 game against the Las Vegas Raiders on Sunday is a welcome relief following months of uncertainty surrounding the franchise and how they perform could lay down the benchmark for their overall ambitions in 2020.
New head coach Matt Rhule has a talented roster who is more than capable of making their presence felt as the campaign progresses. Not seeing them on the field until competitive action hasn't exactly been ideal for the Carolina Panthers and it may complicate matters during their transition back to on-field matters.
This is something the Raiders will look to exploit, although Jon Gruden freely admitted they are going into the clash relatively blind given that Rhule and his coaching staff have yet to call an NFL game before. Whether this will work in Carolina's favor is up for debate and we cannot fully determine anything until both sides get on the gridiron.
The Panthers will need their prolific offensive weapons firing from the outset, of that there is little doubt. And it will be up to offensive coordinator Joe Brady to maximize their production to give the team a chance of staying competitive no matter what the opposition.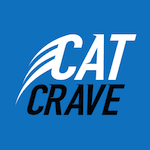 We took a look and predicted just what sort of numbers that Carolina's star players will put up on offense against the Raiders.