Week 1 spotlight: Brian Burns to make a splash against the Raiders
Big things are expected from Brian Burns during his second season with the Carolina Panthers and he could make an instant splash against the Raiders.
To say that there are big expectations on the shoulders of Brian Burns would be something of an understatement heading into the 2020 season with the Carolina Panthers.
The second-year-pro showed tremendous promise as a rookie for the Carolina Panthers in 2019 despite dealing with a wrist injury that hampered him during the second half of the campaign. Burns is now the team's No. 1 pass-rushing option and he looks more than ready for such a challenge in the coming months.
Burns possesses supreme explosiveness that could see him become one of the NFL's best if he reaches his ceiling. The Panthers could get a significant amount of production from their defensive front in 2020 and the former Florida State standout will be at the heart of everything good.
There is real hope that Burns can make a difference right from the outset against the Las Vegas Raiders in a crucial Week 1 matchup later today. He has bulked up considerably during the offseason in readiness for an increased role and the defensive front needs to be at their best to take some pressure off Carolina's suspect secondary.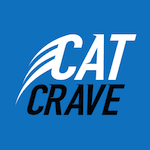 The Carolina Panthers are banking on Brian Burns in 2020.
The Panthers allocated their first-round pick on Burns in 2019 following a college career with the Seminoles 23 sacks and 38.5 tackles for loss over a three-year period. He followed this up with eight quarterback takedowns at the next level on 42.9 percent of Carolina's defensive snaps as a rookie.
This is outstanding production from a player who has the world at his feet. Burns will be coming up against 2018 first-round selection Kolton Miller, who gave up seven sacks last season and does come with his flaws.
Whether Burns can take advantage of this is up for debate. Jon Gruden and Mike Mayock are no fools when it comes to the college game. Couple this with their film on the defensive end from his first campaign in a professional environment and they will be more than prepared.
Preparing a gameplan for Burns is one thing, but getting to grips with the edge rusher on the field is another. He is powerful, quick, and gets off the block with incredible force.
If Burns has added more pass-rushing moves to his repertoire, then the sky is the limit. This is only going to mean positive things for Carolina going forward. But it is important that the player starts well to avoid complications down the line.
This can be said for most of the Panthers' young and relatively inexperienced roster going into 2020. Burns should also see plenty of prominent left guard Richie Incognito on double-teams. But these might be few and far between thanks to the presence of No. 7 overall pick Derrick Brown and returning Pro Bowler Kawann Short on the interior.
Burns goes into the campaign with a double-digit sack total in his sights. There is even a chance for the player to get into the mid-teens if he truly excels, which could be the difference between winning and losing close games for the Panthers.
The player has also assumed something of a leadership role during training camp, which has particularly benefitted rookie Yetur Gross-Matos during his initial transition to the pro level. Burns looks primed and ready to go for the upcoming season and hopefully, his teammates are in the same sort of mindset.