Panthers fans should keep the bigger picture in mind this season
The Carolina Panthers have a loyal fanbase, who need to keep the bigger picture in mind ahead of the 2020 season.
It's okay to feel concerned about the direction in which the Carolina Panthers are going in. Nobody likes change and no organization has gone through more of that this offseason.
Long-time head coach Ron Rivera was fired at the backend of 2019 and replaced by Matt Rhule, who does come to the Carolina Panthers with a big reputation in college for turning around struggling programs. But he is looking to buck a concerning trend regarding individuals who made the same leap to the next level and not delivered.
The Panthers' roster is unrecognizable from that which ended the previous campaign. Gone are popular figures such as Mario Addison, James Bradberry, and legendary linebacker Luke Kuechly. And the situation involving iconic quarterback Cam Newton is something that left a cloud hanging over the franchise this spring.
Expect the worst and hope for the best with the Carolina Panthers.
Such a drastic rebuild was always going to come with a new regime. But that doesn't make it any less difficult to comprehend, right?
Truth is, the Panthers have been stagnating since they reached the Super Bowl in 2015 during a season where they took the NFL by storm. It would be foolish to expect anything similar instantly, which is why it is important for the team's loyal fanbase to keep the bigger picture in mind when examining their performance and overall fortunes in the coming months.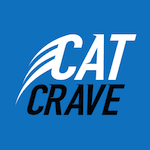 Rhule might have enjoyed phenomenal success at Temple and Baylor. But this didn't happen in year one of his tenures.
Given how young and inexperienced Carolina's roster actually is going into the campaign, things might get worse before they get better. But if they can develop, show promise, and learn as they go, it should stand them in good stead in their pursuit of reaching the playoffs once again in the near future.
Expecting too much from this roster is only going to cause heartbreak. Panthers fans have had enough of that over the last few years and it is now time to be patient.
Having a belief that this core can guide them back to prominence will be a test of resolve, of that there is little doubt. But the Panthers do boast enough playmakers on both sides of the ball to be competitive, at the very least.
With a new quarterback in Teddy Bridgewater, a patchwork offensive line, and a defense that might young and athletic with hardly any NFL starting experience. It is not hard to see why things appear bleak for the Panthers in 2020.
These things take time, something that NFL teams don't normally get from their fans. This is a win-now league for the most part and if the Panthers start sluggishly and it proves to be an ongoing trend, it will only heighten the murmurings of discontent.
So what can you do to actually enjoy a season with so much uncertainty?
The simple answer is to strap yourself in and enjoy the ride. Somehow, anyhow. Expect the worst and you won't be disappointed. Anything else will simply be a bonus for a group that is sure to get a significant amount out of their experiences in 2020, whichever way it goes in terms of results.